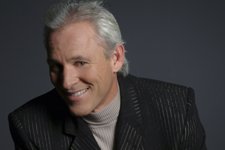 Email:
Robert_Bartlett@ReviewWorks.com
"Exceeding customer expectations is more than a process. It's a culture where employees have the knowledge & skills to do what's right."
As the Vice President/Secretary and co-founder of ReviewWorks, Robert has been and continues to be instrumental in creating the overall strategies, goals, and tactics for the organization. His innovative leadership style drives industry-leading performance in product development, software solutions, quality initiatives, and customer satisfaction. As a three-time nominee for the Ernst and Young Entrepreneur of the Year, this unique blend of skills has been highly recognized across the industry.
Robert's relationship-based leadership style creates an environment where employees have the knowledge, skills, and authority to make decisions that drive customer satisfaction. This "empowering" environment leads to solutions that enable the customers to focus on other pieces of their business.